I'm not a bad guy. I know how that sounds–defensive, unscrupulous–but it's true. I'm like everybody else: weak, full of mistakes, but basically good.
–From p.3 This Is How You Lose Her by Junot Díaz
***
I'm a sucker for great first lines, and this is one that, well, it drew me in right away. It sets the tone for the rest of Díaz's novel explaining the imperfections that challenge one Dominican American man's search for love.
Check back Friday for my full review of
This Is How You Lose Her.
Also, I'm excited to announce that I'll be participating in Aarti's
"A More Diverse Universe"
blogging challenge, where I'll read and write about a book I read by an author of color toward the end of September.
Hopefully that won't be too much of a hurdle, since I already love reading works by authors of all shades!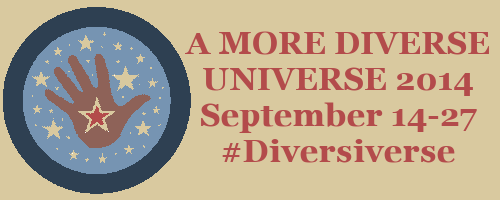 And last, but not least, I have a Facebook page now! Feel free to follow my post updates there as well as on Twitter.