Cha-Cha should have stopped running. Better to walk as if he'd been walking all along, then make a slow circle back to his truck. But he couldn't stop himself. He wasn't skilled at acting natural.
—from The Turner House by Angela Flournoy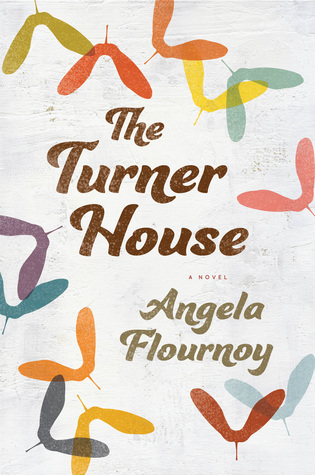 I have a tentative but pure memory of my great-grandfather's house in the Haight neighborhood of San Francisco, which I visited a some point in my late childhood. I remember the steep set of steps leading up to the front door and the way that the rooms stretched out as wood-floored caverns to the back of the house. I remember several different colors, some blues and greens in particular. I have vague memories of my great-grandfather himself — his deep, patient face, covered in grooves and wrinkles. I can still sense the pride and astonishment I felt at how long he lived, over 100 years.
The house itself got sold away after my great-grandfather's passing, but his many children and their children (and their children) are a living legacy of this man, formerly a farmer, who migrated from Texas during the great migration and made his new home in Northern California. I think being the product of this history is part of the reason why I've always been so fascinated by cities, race, and who owns different spaces and neighborhoods.
Because of my interests, The Turner House was such a treat, but lots of other people would love this book too. Flournoy's story revolves around a house, as the title suggests — the family home of the Turner clan. The family's matriarch Viola is getting older and closer to passing away, while her children try to figure out what to do with the property. Some of the children are happier than others, but they all have unique ties to the house and to each other, which Flournoy teases apart skillfully.
The eldest of all the children, Cha-Cha, feels the heaviness of his burden to guide and support the others. He feels haunted by a haint, or ghost, and undertakes a path of internal discovery and an uncovering of family history as a result.
The setting of modern-day Detroit was beautifully constructed, building a very rich sense of home alongside the equally true realities of poverty, white flight, and decay. Flournoy shows us the broken down home foundations and the persistent crime, but also that old neighbor who still lives next door and the familiarity with the streets of one's youth.
I love that this breakout book was Flournoy's first, since I think that can only mean positive energy for her next works as she develops and gets more established. I'm also really inspired for stories that I'm working on which also have to do with place, race, and belonging. I'll happily take suggestions for other books in a similar vein.
4 out of 5 stars
This review is for BookLust's "A More Diverse Universe" reading challenge, encouraging readers to review books by and/or about people of color.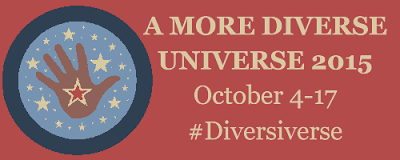 See a full list of my book reviews here and my book review policy here.