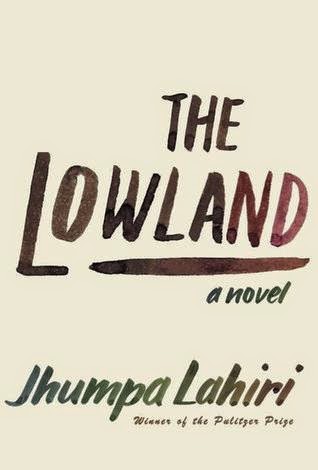 I should know by now that Jhumpa Lahiri writes beautiful, yet devastating stories. I've read two of her short story collections, Interpreter of Maladies and Unaccustomed Earth, but this is the first of her novel's that I've picked up, and I'd forgotten what her style is like.

As for the plot, two brothers, Subhash and Udayan, are at the center of the book. They are alike in looks but very different in tempermant–Subhash being obedient and obliging, while Udayan is rebellious and fiercely political in the communist uprisings in India. Their stories evolve as risks mount and relationships change; saying too much else would give parts of the plot away.
I loved that Lahiri told the story from many different points of view, not just Subhash and Udayan, but others as well. Often, in starting a new section, it took me a moment to realize whose voice was leading the chapter. It's a strategy that works well with Lahiri's fragmentary pattern of writing–lots of line breaks and fairly short scenes.
However, this is definitely not a happy book, and sometimes the heaviness of the plot was wearing–I wanted just a little happiness for some of the characters that would last at least for a little while! But maybe that's not what I should have been looking for here. It certainly didn't feel out of character for her writing, and I loved her spare and haunting scenes.
Regardless, if you like Lahiri's work, you will probably really enjoy this book. I found it fascinating to learn about the Naxalbari communist uprisings in India through this fictional lens, and to explore the ties and pains of family and romantic love.
4/5 STARS