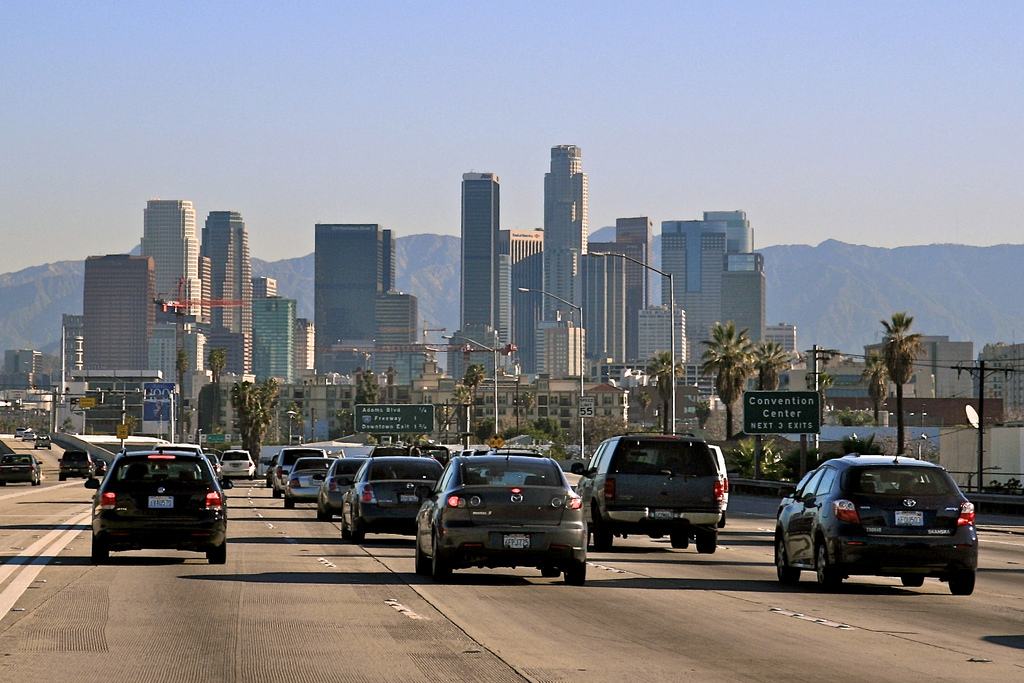 I just finished working my way through Jill Leovy's Ghettoside: A True Story of Murder in America, which is a deep dive into the LA Police Department's homicide detective unit for South LA. I picked this one up at the library thinking it would be a perfect intersection of my interests: black people, urban challenges, and criminal justice, but I have to admit I came away conflicted.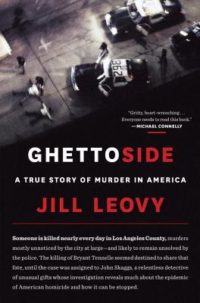 Ghettoside follows LAPD Detective Skaggs as he tries to solve the murder of a colleague's son. Leovy spends a lot of time describing Skaggs' character — how hardworking and dedicated he is to seeing each case through to the end. She also builds a picture of South LA from the point of view of several residents, especially those who have lost loved ones to homicide. She describes the unpredictable certainty of violence for young black men in the area, and all of the complex ways people try to avoid it.
Leovy's got a lot of great going on here. She embedded with LAPD to really get deep on the story, and as a result, the book is almost like a fictional crime thriller in how close it shadows detectives working homicide cases. She shows the real burnout that detectives face trying to handle massive caseloads and working without optimal funding resources. And she encapsulates some of the real tragedy of losing family members and friends to violence.
But at the same time there's a not-so-subtle message that Leovy's putting out through the book, which is the idea that black neighborhoods wouldn't be such violent and forsaken places if cities put more of their resources into swiftly and harshly punishing black perpetrators of homicide:
When violent people are permitted to operate with impunity, they get their way. Advantage tilts to them. Others are forced to do their bidding. No amount of 'community' feeling or activism can eclipse this dynamic […] [Victims] need some powerful outside force to sweep in and take their tormentors away. That's what the criminal justice system is for.
Of course it's true that black people in high-crime neighborhoods wish there were less violence. Middle-class blacks in particular move away from neighborhoods all the time because they've had experiences with (or fear) community violence. To pretend that fear doesn't matter would be disrespectful.
However, it's overly-simplistic to make one factor seem like the sole cause of a massive issue like black-on-black homicide. As Ta-Nehisi Coates eloquently described in his essay The Case for Reparations, black people and black communities have been through countless rounds of violence and marginalization since slavery. A simplistic stroke of "taking tormentors away" would in reality mean gauging more holes into already broken family networks and not solving the root problems that lead to crime, such as unemployment, poor housing, and continued de facto segregation.
Leovy herself notes that when someone is killed in South LA, or when someone snitches, there's frequently a hit put out on that person. Removing residents to put them in prison wouldn't stop others from going after the witnesses who put someone behind bars. The cycle would continue.
Again, I think Leovy does have a lot of insightful content here, especially when it comes to noting how black-on-black homicides often get ignored by police structures, and that this kind of violence can thrive within communities that feel abandoned by the rest of the world. It's just that the abandonment isn't solely about public safety, it's about economic empowerment and a host of other issues too.
—
Header Image: Flickr