Several years ago I used to live in Washington, DC. It was an important time for me — I grew a lot, built a social community, fell in love. So going back recently to visit was quite a trip in more ways than one.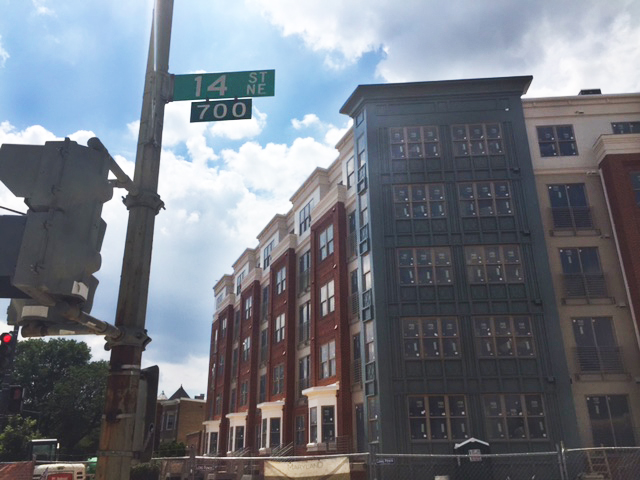 It was fantastic to see some old friends and reacquaint myself with the city, but to be honest it's also just bizarre on some levels to visit a place you used to live. The people have changed (is it just me, or is DC a little whiter overall now?), the physical structures aren't the same as when you left, and you don't quite remember the intuitive feel for the city that you had before.
But there are comforts, like good food you remember (my favorites from this trip were DC Noodles, Red Rocks pizza, and China Chilcano (an embarrassingly foodie restaurant of Jose Andres, but also delicious).
A highlight of the trip was when my partner and I went on a self-guided walking tour of the H Street corridor, which was fascinating since the area has gone through so much change (a.k.a. "gentrification") over the past few years. DC has many of these self-guided walking tours throughout the city, and I'd definitely recommend doing one to get acquainted with the area if you visit.
We even had a chance to stop in the Newseum, which was one museum I never managed to make it to while I was living in DC. The exhibit on Pullitzer Prize-winning photographs was breathtaking, and even their bathroom is amusing, with odd (but real) newspaper headlines covering the walls: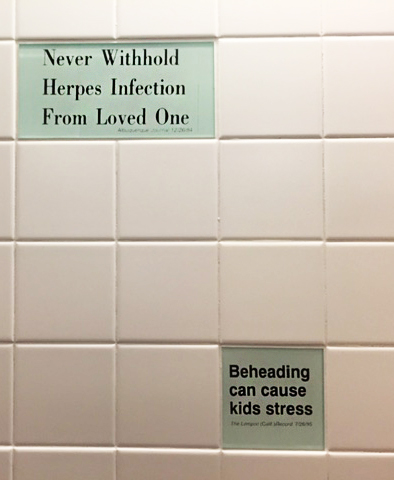 Going back to DC definitely brought up some nostalgia and the bittersweet sense of no longer belonging, but it was an important reminder that all life is change, and that the next adventure isn't always about going to a new place — sometimes it's about returning to somewhere you left in the behind.