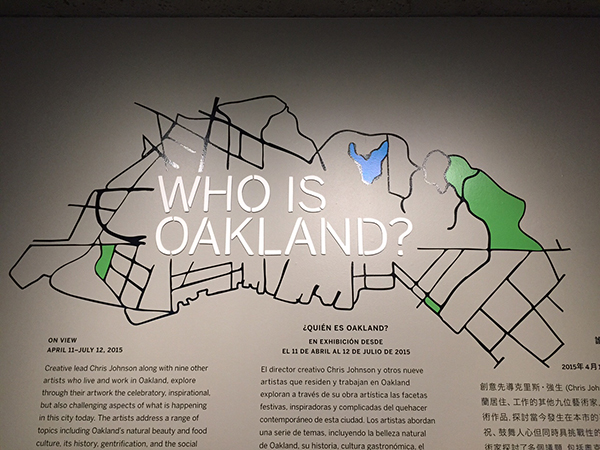 Glancing through a national magazine this week I saw an article about Oakland that started with this:
Talk about core strength: Oakland's urban center has gone from dodgy to trendy as newcomers fill its forgotten architectural gems with happening new restaurants, bars, and shops.
Hearing such remarks about Oakland doesn't surprise me anymore — in fact it's pretty much all I've heard about Oakland from people who don't live here, as well as from a lot of the people who do. But it still makes me sad. The underlying message is that Oakland wasn't a place to be before the "newcomers" arrived to make it spiffy and fun.
Full disclosure: I've only been in Oakland a few years myself. So I can't say from personal experience what it was like in the past. But I know that thousands of people lived here. Diversity abounded. There were local jobs, and plenty of people grew up and raised families here. In short, Oakland was home to many, many people, just as it is today.
I would never want to sugarcoat it and say that Oakland was perfect before. The city has, and always will struggle with a variety of the issues that dense places tend to struggle with. And again, I wasn't here to make any definitive statements about what the before looked like. But what I'm wishing is that we could at least respect peoples' history here. I want us to stop pretending that Oakland was just some vacant wasteland of crime and poverty before the people with money decided they wanted to invest in the city again. That story just isn't true.
I'm worried about the way that new folks approach the cities that are repopulating with wealth and whiteness across the U.S. When we get somewhere new to visit, to live, are we really looking for the good things that are already here, or are we looking to make that place ours and fill it with the things that are important to us?
Maybe it's an overly-rosy view to think that we can all live and thrive here together, but that is where I fall. New, old, black, white, multicolored, queer, straight, differently-abled, etc. folks coexisting and supporting each other is sort of the dream of what Oakland is all about. So before we go denouncing Oakland's past, or any other city's past, let's make sure we actually realize the richness that sources from it.