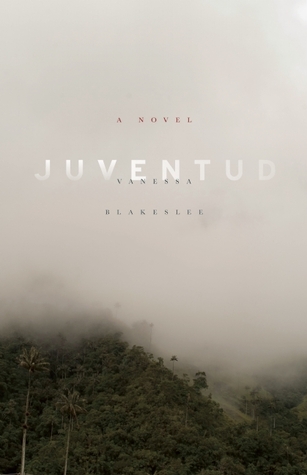 If I know one thing in my life, it's that your father is a good man. But I also know a few other things.
–from Juventud by Vanessa Blakeslee
I love when a publisher reaches out to me with a book that is right up my alley, which is exactly what happened with Vanessa Blakeslee's Juventud. I could tell when I first read the description that this was going to be a layered novel that expanded my understanding of Colombia and what it means to have grown up there during a particularly turbulent period of history.
I want to give a completely-unsolicited shoutout to Curbside Splendor, the company that published Juventud. As someone who reviews books by/about people of color and with an interest in the changing nature of cities, it's a rare pleasure to find a publisher that puts out several books from those interests. I'd seriously recommend sifting through their catalog for works that pique your interest.
But back to the book. In my writings and work in urban planning so far I've been mostly focused on issues like gentrification, economic revitalization, and the intersection of race and poverty through a U.S. lens. So it's a treat to read something that takes me to a completely different context with some of these same issues.
Juventud takes place in the complex political landscape of Colombia after the fall of Pablo Escobar, renowned cocaine-trafficker. The main character, Mercedes, is "the daughter of a wealthy landowner in Santiago de Cali, Colombia." She's a teenager who falls in love with a radical activist that voices out against militarized groups, terrorism, and corruption in the government. But Mercedes also has a complicated family history that she's seeking to unravel, involving an American mother who she has never known and the dark secrets of her father's maybe not-so-clean past.
The care and depth of Blakeslee's research into Mercedes' world is really evident from the beginning. From the geography to the food and the social structure of the time, Blakeslee paints a world that's mysterious but also realistic. I really appreciated that she took equal care with the setting of the novel as she did with her character development.
In reading the book I found myself reflecting on how the children and teenagers who grow up in conflict areas or turbulent homes are often so much more mature than those who grow up in relative safety. You can see that even though Mercedes is a teenager, she acts in many ways as an adult. She quickly grows very wise about love, sex, what she wants, and her role in her society's social structure.
In a painstaking way, Juventud blurs the categories of good and bad when it comes to family, politics, and searching for oneself. And it was an adventure I enjoyed following.
See a full list of my book reviews here, and my book review policy here.
Note: I received a free copy of this book from the publisher.