What's next up on my bookshelf? Not quite sure, but I did find these awesome books this month that I'm excited about reading: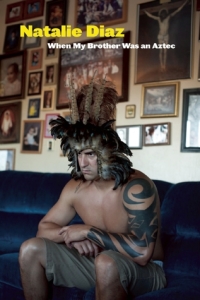 When My Brother Was an Aztec by Natalie Diaz.
Someone in my book club messaged me the other day and asked about reading this book for one of our next meetings. I'd never heard of it, but went to look it up and was excited to learn that it's a work of poetry. I haven't been reading nearly enough poetry in my opinion, and I always welcome poets of color to my shelves. I'm excited to compare this one with the works by Louise Erdrich, another Native American author that I've been reading lately.
The Misadventures of Awkward Black Girl by Issa Rae.
I know everyone likes to say this, but I knew about Issa Rae before she was popular. Yep, that first web series had the same name as her book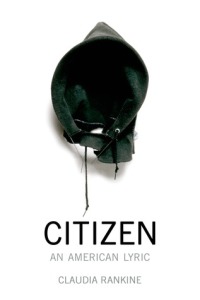 and was HILarious. I remember pretty vividly laughing my ass off as her character jams away to ratchet music in her convertible and then tries to get away from her stalker coworker who pulls up next to her at every stop sign. Rae's book won't be out until February of next year, but I can't help but hope that it's just as funny as her shows.
Citizen: An American Lyric by Claudia Rankine.
Last, but not least, I was excited to learn about Rankine's work through a reference on The Rumpus' email list. Another work of poetry, it looks like Rankine is making an unabashed exploration of all the ways racial rhetoric and stereotypes have impacted her life. Brand spanking new, it already has almost five-stars on Goodreads, which seems pretty tricky to achieve.