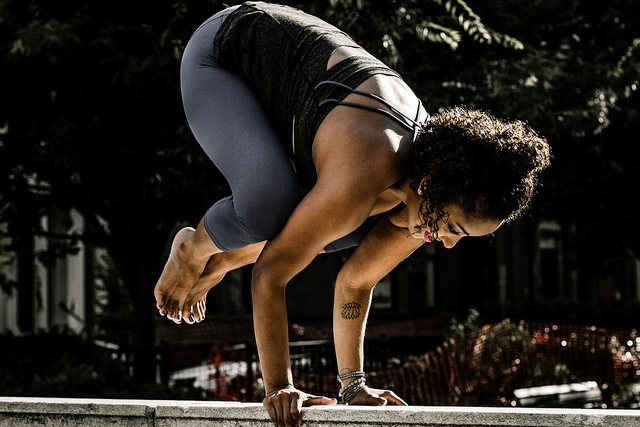 Trigger warning: This post discusses harassment, sexual violence, body image, and disordered eating.
I already knew this situation.
I heard his heavy footsteps behind me, his gruff voice calling at me, demanding my attention. He shouted for me to turn around, and he grew angrier and angrier that I wouldn't, that I wasn't stopping for him, wasn't acknowledging his interest. My body was a lighting wire of tense energy.
It wasn't the middle of the night, but it wasn't the middle of the day either. There were people out, yet no one was taking up the sidewalk on the last stretch to my apartment building.
He followed me around the final corner, and I sped up, hoping to put distance between the two of us. My keys were already out of my bag and clutched between my fingers, ready. For what? I reached the glass door of the building and hastily swiped my key fob. I entered and walked toward the foyer stairs that would take me up to my apartment. I heard the front door close. Then, I heard the buzzing sound of the gate mechanism stop. I let out a breath. The door was locked.
I heard a loud thud.
I whipped around to see that the man, still outside, had thrown himself bodily against the door in an effort to get my attention. His angry eyes burned through the glass. All I could see was pure rage at being ignored. He banged his fists again with demanding force.
My heart jackhammered in my chest, as I went upstairs and bolted my door. I did not sleep well that night, though I had no real belief that the man would stick around, or be able to find me even if he got in. It was his eyes that wouldn't let me fall away from consciousness, the frenzied possessiveness I saw there from someone I had never even met.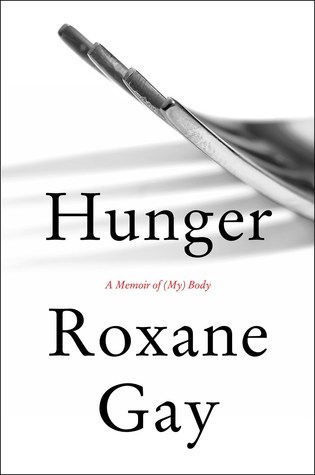 I understand how lucky I am that this is the way that story ends. Too many people, especially women, have stories that end differently. Roxane Gay is one of those women.
Her book Hunger is a lot of things to me. On one level, it is a book about sexual trauma, and the many difficult methods that hurt people use to cope with trauma (overeating being a main one in Gay's life).
It is also a book about ownership, namely what it means to try and own your body in a world where so many people will judge it, make comments about it, and compare it to other bodies—again, particularly if you inhabit a female shape, or a fat shape.
I was blown away by Gay's honesty in exploring these topics. She lays out her story simply, without embellishing or minimizing the shame she often feels. I think it takes a lot to share in that way as a writer and a human being.
Hunger mattered to me, because the pursuit of owning my own body is intrinsic to who I am as a woman of color, as a feminist, as a writer, and so much more. It's part of why I look to meditation and body-oriented practices like yoga to center me in life. Every time I tune in to my physical sensations I learn something new about who I am, what I'm feeling, and what I want.
Trying to be with our own bodies is a lifelong journey, but thanks to Gay, at least we have some snarky tweets to keep us company along the way:

Header image: Dave Rosenblum via Flickr.
Save
Save
Save
Save
Save
Save
Save
Save
Save
Save
Save
Save
Save
Save
Save
Save