A quick update this week to share a few pieces of good news:
First, I'm happy to say that my short story "Fyrewall" will appear in the Glass and Gardens: Solarpunk Summers anthology, edited by Sarena Ulibarri through World Weaver Press. Here's more about the collection, which should come out sometime mid-summer.

I'm especially excited, because this will be my first short story publication! "Fyrewall" is a utopian sketch of a future Los Angeles protected from wildfires and extreme heat by a new technology. One woman, Daesha, works to live up to her family's legacy and protect the city with this tool, but of course, there's something tricky happening underneath the surface.
I write a bunch of dark fiction too, but this was a lighter piece that was fun to build. After looking through the table of contents, I can't wait to read my fellow contributors' stories. I'll be sure to update with more info closer to publication.
Second, I have an interview up in the new magazine Speculative City, where I talk about my interests in cities, social justice, and, of course, speculative fiction writing. They even did a fun little illustration of me: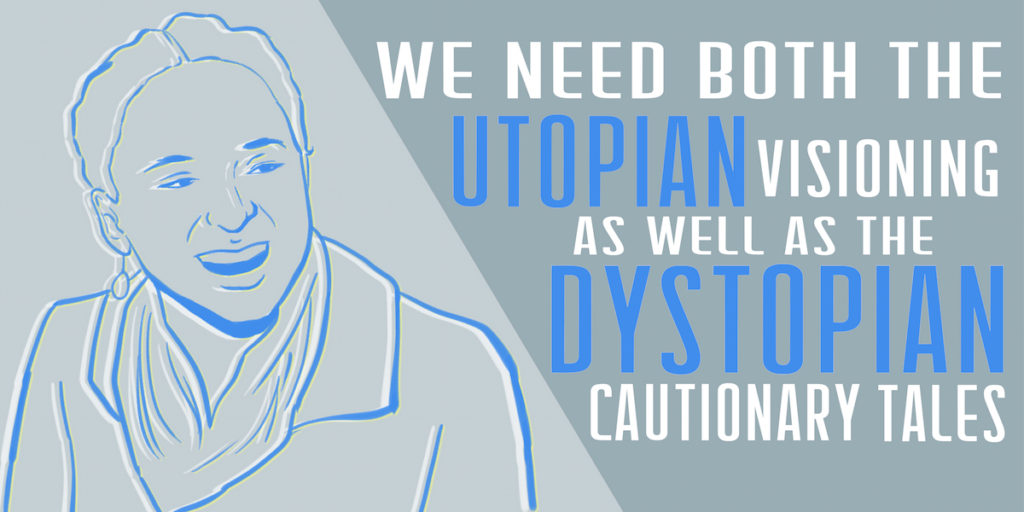 So all in all, I'm feeling pretty grateful this week to be able to share some of my words with the world.