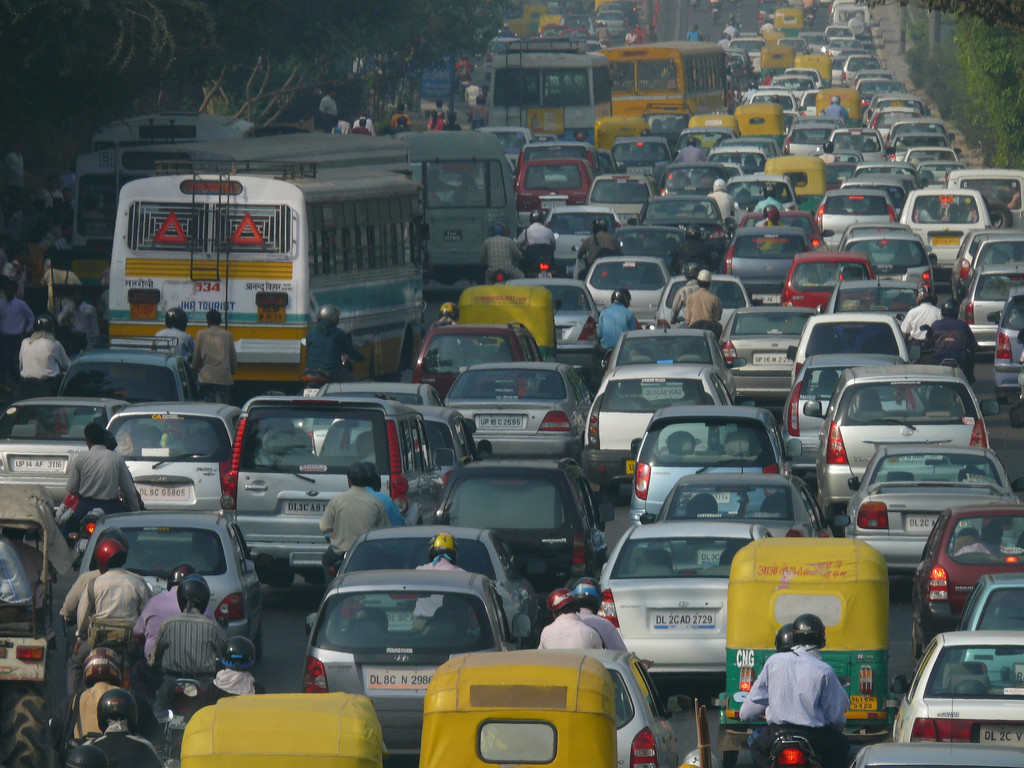 I returned last Thursday from a three-month trip in and around India. The first thing I did was sleep. A lot. And then the next day I turned on my computer to see that a flyover collapse in Kolkata had just killed more than 25 people.
I'm sometimes guilty of reading quickly past international tragedies. They can seem so far away and unconnected to my everyday world. But I spent a week in Kolkata during the month of February. Having been in that exact city just over a month ago makes the pain palpable. In one image I saw the yellow and green backs of two autorickshaws buried in the rubble, and I thought about how much time I spent getting around the city in that type of vehicle. I could have been there when it happened.
The collapse makes me think of China, which for many years now has been on a rapid infrastructure expansion and construction boom. While China may now be slowing down its rate of construction. It's also not unheard of for similar collapses to occur at building sites within the country.
Both countries get mentioned a lot when it comes to conversations of global development. And talk isn't always flattering. For instance, the media is all over the serious pollution issues in parts of India and China. And it is a real concern. My introduction to India was Bangalore, a city now renowned for its bad air. Careening through oppressively crowded streets in a rickshaw, I often saw heavy black soot coming out the exhaust pipes of trucks or other vehicles ahead. I felt the visceral relief of spending time at tree-filled Lalbagh Park to get away from the crush of traffic.
In many ways, so-called developing nations struggle to keep up with the sheer size of their populations (as of 2013 India was at nearly 1.3 billion and China had almost 1.4 billion residents). The rapid pace of their urbanization means that planners, engineers, and builders are racing to redesign Asian cities under this huge pressure of people.
It does seem like a tremendous task to keep up with the rapidly urbanizing parts of India, as well as the roads, trains, electricity, broadband, and other infrastructure to connect them. Environmental concerns might often be getting shoved under the rug. But we're missing some things also, aspects that are less sexy to report on, in declaiming "Oh, poor India," and thinking of it only as an environmentally-challenged place. We miss the reality that there are also ways in which Indian culture is radically ahead of the game when it comes to sustainability.
I'm thinking of how ridesharing is nothing new to India for instance. Whole families often commute through cities on motorbikes, and rickshaws taken by locals are frequently stuffed to the brim. Uber advertises all over India (where it takes cash to adjust to infrequent use of credit cards), along with similar services already based in India. But their model seems much less innovative or necessary in a place where it's already quite common to be riding in a vehicle with several other people.
Another example is the strict use of resources. From what I could see during my travels, hardly anyone seemed to own water- and electricity-guzzling appliances such as clothes washer/dryer sets or dishwashers. Most people bathe using buckets of water (not always heated either) rather than employing the use of water-guzzling showers. It's something that a lot of travelers coming from the Western world have to get used to, given that we are so used to having these comforts.
Not too long ago, however, Western countries didn't look so different. And while I'm not going to be the first to replace my shower in California with a bucket bath, I do have to wonder if it's possible for India to grow and change differently than other industrialized countries have? Could it hold on to some of its more sustainable ways of living and at the same time embrace the things that would help increase environmental health, life expectancy, gender equity, and all the other markers that some places are arguably closer to? At the very least, it's clear that sustainability isn't always a clear cut issue.
—
Image by NOMAD [CC BY 2.0 (http://creativecommons.org/licenses/by/2.0)], via Wikimedia Commons