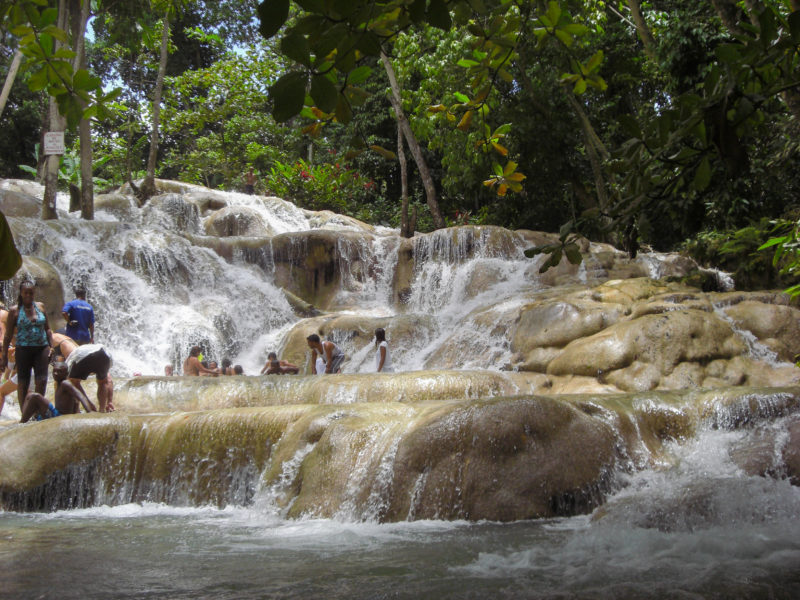 When the 2015 Man Booker Prize was announced, and I saw that it was a Jamaican author for the first time, and an LGBT author to boot, I knew I'd need to investigate. It was partially the desire to be a cheerleader for diversity at the highest levels of the literary mountain, but also an interest in deepening some of my past experiences.
I've never been to the Jamaica that James talks about with A Brief History of Seven Killings. But I have been to Jamaica. When I was younger my family took a once-in-a-lifetime Caribbean cruise, and I remember our guided adventure clambering up the Dunn's River Falls — one of the popular tourist attractions in a curated section of the island. The experience was magical, yet I was also uncomfortable with my clearly delineated tourist role.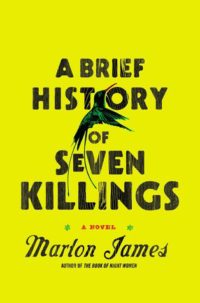 On this same trip our boat stopped in Labadee on the island of Haiti, another part of the Caribbean that's carefully guarded to keep tourists happy and keep most locals out. I remember going out into the ocean alone at the Labadee beach. There was this little area that was roped off as the place to swim and across the water I could see the rest of Haiti, not just the little section that we were on.
I had a pool chair and lay floating on top of it. It was one of the most surreal moments of my life. The sky was this ridiculous blue and the water was so clear that it looked like glass and shadows. It was paradise to a T. And at the same time I had an inkling of how carefully constructed it all was.
At the time I was reading Mountains Beyond Mountains, Tracy Kidder's powerful investigation into the work of Dr. Paul Farmer, who had been working on bringing medicine for infectious diseases to Haiti for years. I knew that what I was seeing on my vacation was so much different than the reality lived by Hatians and Jamaicans beyond the borders of the resort. And because of that, I couldn't settle. I felt guilty and I wanted to learn more about this place. Years later, A Brief History came my way, with it's gritty depictions of Jamaica's Eight Lanes and Copenhagen City neighborhoods.
Marlon's book is an epic work of fiction that's clearly grounded in years of research. It looks at a particular period of time, when Bob Marley was everything — the god of Jamaica who kept it real and didn't lose touch with the people he knew before he was famous. And yet, Marley was also the subject of an assassination attempt by his own people, which is the historical point that the entire books spins into and out of.
It was a challenging read, since each chapter is written from the point of view of a different character, and much of the book is in Jamaican patois. But what kept me moving through it was the fantastic job that Marlon did in bringing out the various voices — male, female, rich, poor, Jamaican, American, etc. — and layering the various actors together in a way that reveals no clear right or wrong.
Parts of the book aren't dissimilar to The Wire, where you have government officials and politicians working to quell the violence of poor, gang areas, while always looking after their own interests. The drug trade is a prominent aspect of the story as well. I definitely came away from A Brief History with a bigger picture of Jamaica than when I went in, and I'm happy to now hold that more complex impression, instilled by a master of literature.
Header Image: Wikimedia