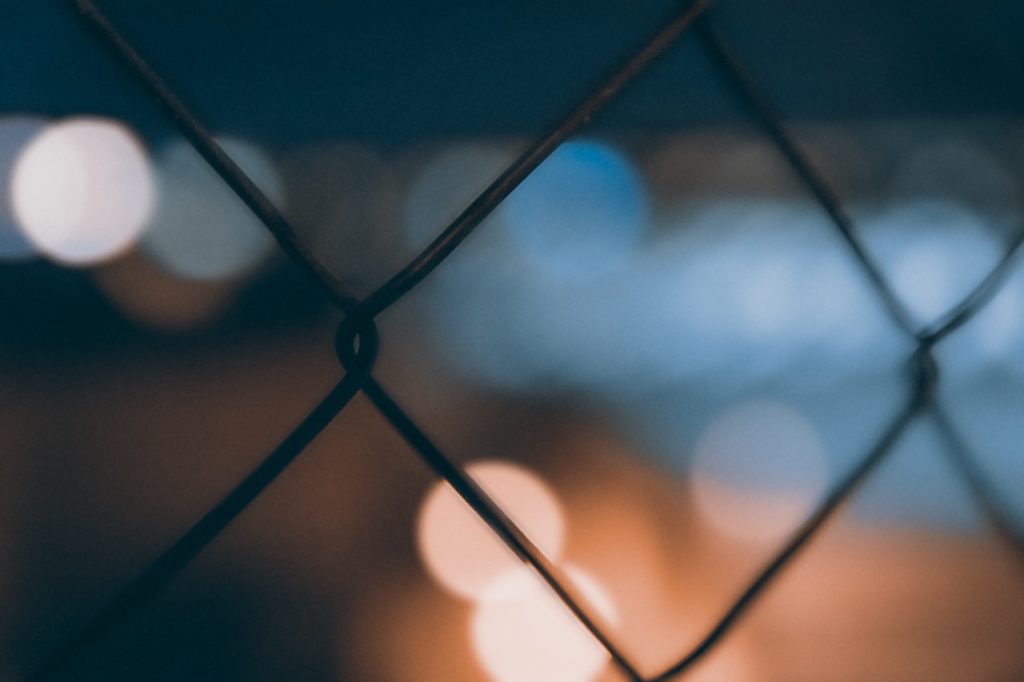 Real politics these days is exhausting. And sometimes the utility of trying to keep up with the news — especially in terms of my mental health and energy — is a bit dubious. So, maybe it's not a surprise that I've been thinking about a book that looks at the merits and issues of a completely different vision of governance.
Malka Older's Infomocracy takes place in a world several years past where we are now. There are few country borders left, and instead former political structures have been replaced by "micro-democracies" of 100,000 people each, who vote as a block called a centenal. Each centenal decides who they want their government to be out of the thousands of political parties that now exist.
For example, centenals where environmental issues are important — referred to as "eco-centenals" — can decide to ban cars from their small geographic area and set up technology that causes car wheels to pop if vehicles enter the area. Another centenal may choose to focus on having really strong transit and infrastructure. Others are headed by corporations, like the PhilipMorris party, in whose centenals of course smoking is always legal.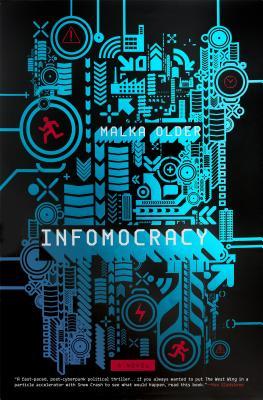 Central to this new world is the role of the agency Information, a giant bureaucracy which provides up-to-date facts about everything possible — from the current doings and pollings of political parties, to background facts on someone you just sat next to in a cafe. Here's an example of a tool created using facts from Information:
"Citizens can even see a personalized grid with specific outcomes of each government for them: how much they would pay in taxes, for example, or changes in the funding projected to go to their kids' schools, or the probability that their local bar will be shut down. [..] It's a popular tool, and surveys last decade showed that a plurality of citizens used it to decide their vote."
Obviously, votes can change fast based on the Information updates, and political parties do their best to take advantage of them. There are a lot of relevant references to our current state of media oversaturation, as ads for various political parties frequently pop up on the characters' vision while they navigate different centenals.
I couldn't help but see parallels to the way modern-day conservatives use rhetoric and advertising to get the votes of middle America:
"In the first election, Information leadership was naive and idealistic […] They thought that providing data about each candidate government would be enough for people to make informed, more-or-less sensible choices. […] That did not work out so well. The new Heritage coalition of wealthy, experienced global corporates ignored the accessibility of Information, produced their standard glossy misinformation, and not only took the Supermajority but won centenals where, analysts agreed, it was demonstrably not in the interest of the people living there to vote for them."
On the other side, you have a clear example of the elite liberal archetype through Information, whose wealth, power, and Ivory Tower detachment from the public makes political parties and average citizens dislike those who work there.
You also have the massive party Heritage, which to me symbolizes American Democrats and Republicans alike, who have the incumbency advantage that lets them dominate the political environment. All other players look tiny in comparison.
It was fascinating to see the ways that Information tries to address the potential corruption and scandal of the political system, particularly at election time. Debates, for instance, are audio-only, so that hypothetically voters can't be overly influenced by the looks, appearance, or mannerisms of any particular party. Some parties, like Policy1st don't even believe in having candidates. Instead they rotate out various spokespersons so that the policies, and not the leaders, can remain the focus.
I was pretty impressed with the creativity of this world. And it's been a long time since I've read something that does tackle the entire world as its subject matter. Characters fly from Japan to Saudi Arabia to Qatar and beyond as the story unfolds, and you do feel the possibility of what the world would be like without borders in the same way that we have them today.
Then there's the drama of the characters. We have Ken, who works for the supposedly idealistic Policy1st party, as a sort of spy of the goings-on of other parties. He falls for Mishima, a downright cool high-level expert at Information, with a talent for ferreting out unusual — and often politically illegal — data anomalies, such as those in the big election that is coming up. (It's just the 3rd election of this new world order.)
We also have Domaine, who provides a strong counterpoint, since he hates the current system and is doing his best to disrupt it.
Overall, there's a lot of political wonkyness and intrigue, but also suspense, mystery, and a bit of romance.
While it definitely took some time to work myself into the world that Older created here, it was completely worth the effort. I loved seeing Older's background as an international humanitarian professional clearly influencing the expertise and scope of the plot in Infomocracy.
P.S. Malka is the sister of Daniel José Older; talk about a talented family…
Save
Save
Save
Save
Save
Save
Save
Save
Save
Save
Save
Save
Save
Save