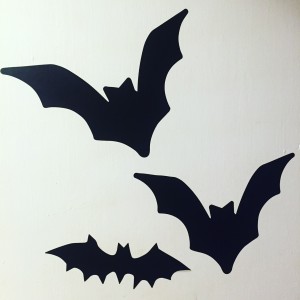 I've loved BookRiot for long time, but this month I finally got around to listening to exploring not just their website but their world of podcasts. It really is a world, because they have five and counting as far as I can see. Having just finished reading Everything I Never Told You, I was really excited to check out the interview with her on their Reading Lives podcast. BookRiot's original podcast is another great show with general news from the world of books and publishing.
Another bookish highlight of this month was getting to participate in Aarti's #Diversiverse book challenge, where bloggers posted reviews of books by authors of color. I'm still looking forward to browsing through the full list of books that got reviewed and picking out new things for my to-read list. In between these heavy reads I picked up Hyperbole and a Half, a hilarious comic about life that I've had on my bookshelf for a while.
In other news, this has been a month of reflection for me on the importance of WOC (women of color) spaces. I started off this year knowing that I wanted to cultivate those spaces in my life and so far I have, with a WOC book club, a writing circle, and a social group. The ripple effects of having these communities in my life isn't something I can readily explain, but I can say that I'm having a sense of pieces clicking and fitting together in a way that hasn't happened for me in a few years. It's like a lattice network going up, and I'm so thankful to be feeling it this month.
Being in a space of building community, getting ready to travel, and in general laying down some new routines and habits in my life, I was super interested when someone in my writing group recommended that I check out Habitica, a computer and mobile tool to help you get done what you want to get done.

What Habitica does is basically turn your life into a role-playing game. You have an avatar that you get to customize and various types of to-do lists and habits that give you virtual money and accessories when you check off a task. The beauty is that you also lose health points for not completing the tasks you set out to do, or  for indulging in the negative habits you're trying to get away from. You can use your money to buy equipment and pets for your character, and the game also has a social element of being able to take on challenges in conjunction with other players or join groups.
I was someone who already loved the satisfaction of checking an item off a to-do list, so Habitica has been super useful for me in solidifying my gym-going, my creative writing hour each day, and my getting down to work time. People seem to use Habitica for everything from school and work to creative projects and quitting smoking. We'll see how it continues to work for me moving forward!
P.S. Adele's back! Who isn't excited about that?