You could stop taking their phone calls, tear up their letters, pretend they'd never existed. Start over as a new person with a new life. Just a problem of geography, he thought, with the confidence of someone who had never yet tried to free himself of family.
–from Everything I Never Told You by Celeste Ng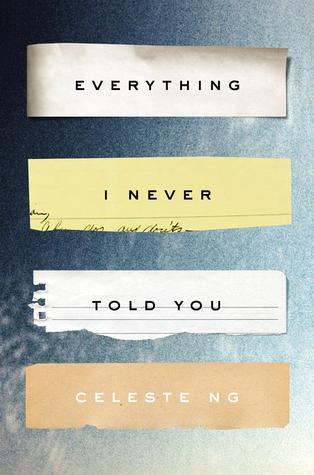 Somehow I end up reading a lot of family dramas. I think most writers have a lot to say about family, and for writers of color maybe even more so, since there is so much to say about trying to negotiate your own self-development, fit into a world that doesn't always look like you, and hold onto the things that really matter to you at the same time.
So even though I'd heard a lot of great things about Ng's book, I was expecting it to read as a collection of experiences that I'd seen in other books. But what I actually found was something really fresh and raw.
Everything I Never Told You centers on a mixed Chinese American/white family living in a small, mostly-white suburb in Ohio. From the first page you find out that the middle daughter, Lydia, is unexpectedly dead, and the rest of the book unravels from that fact to explore exactly what happened and why.
What I loved most about this book was how well Ng was able to dive into the subtleties of the emotions that run through families under the surface. The entire story is an uncovering of sorts, first about who the parents are and the baggage that they each bring to raising their kids, and then to slowly develop an intricate picture of who the three children are. Each kid is uniquely different, with both strong and weak characteristics, even though they've grown up in the same family.
The uncovering feels familiar because it's the process that we all do over time to dissect our own family histories, emotions, connections, and wounds. We all travel that journey somehow, even if we don't spend a lot of time consciously ruminating on it.
Ng's book is definitely a heart-heavy one, but I couldn't put it down, and I'm so incredibly glad that I read it. It gives you a lot of food for thought not just about your own life and how you interact with family, but also how you approach your life in general, what you believe is possible, and whether you feel fulfilled or trapped. I'm so excited to see what she comes out with next.

5 out of 5 stars
This review is for BookLust's "A More Diverse Universe" reading challenge, encouraging readers to review books by and/or about people of color.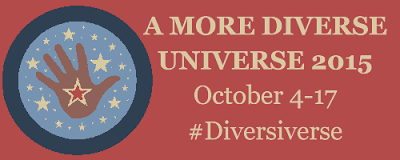 See a full list of my book reviews here and my book review policy here.