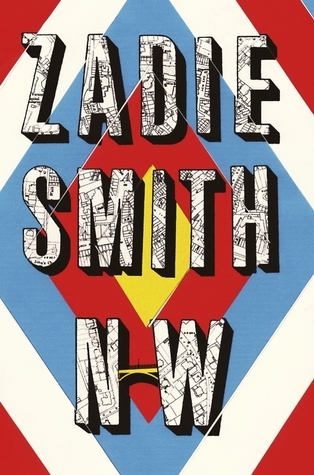 "Happiness is not an absolute value. It's a state of comparison."
-From NW by Zadie Smith
I absolutely loved that NW was a book about place, allowing me to tie together the three interests of this website — place, race, and literature. It's also the first Zadie Smith book I've read, and I have to say that I'm left wanting to read more of her work.
NW essentially has three main characters. There's Leah and Natalie, who are childhood friends. Then, in between their stories is an interlude with Felix, a man who neither of the other two protagonists know, but who navigates the same sector of the city of London as they do.
NW is a novel about identity and defining oneself in relation to others. There's actually not too much I can say about the plot, as the book is really about the relationships that each of the characters have and the places where the characters go. Each of the characters grew up working class, but each has found him or herself in a different place in life, often one that has to do with race and the opportunities they did or did not have.
I found myself really wishing that I knew more about London (or that I had at least visited) so that I could better engage with the rich detail the book offers about the Northwest area of the city. Since I didn't know London, and I have lived on the East Coast before, the title of the book made me think of Washington D.C. (a city similarly divided up into quadrants). Internally I was trying to match up the neighborhoods that Smith describes with areas of D.C. I knew. I have a sense that there are correlations between what the poor, black areas of each city looks like for instance, or what the built environment of the rich feels like.
The first half of NW was my favorite, but Smith is clearly a talented writer to the end. She experiments copiously with chapter formats and length, point of view, and character voice. Not everything worked for me, but most of it did, and I was happy to read something that felt so different for a change.
After going through a place-based book like NW, I'm eager to read Teju Cole's Open City or some other work that will touch on the same themes of wandering through place and searching for one's identity in an urban metropolis. Any recommendations for place- and race-related books I should check out?

4/5 STARS