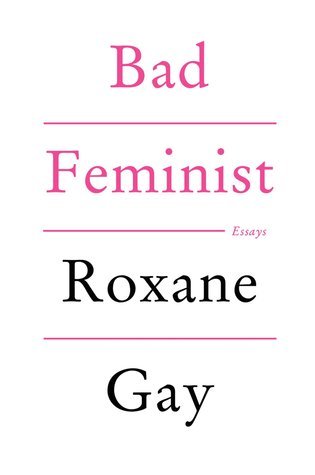 Roxane! Why?! I'll be honest, Bad Feminist was hard to get through. I read it for my book club and when it came time for us to all talk about the book, we looked around the table at each other with a collective "ummm…"
Don't get me wrong — the Scrabble story was great. Who wouldn't want to know what it's like to be in a competitive Scrabble league in the middle of America? Better yet, who wouldn't want to hear about Gay's hot pink playing board and the intensity with which competitive Scrabble aficionados adhere to the rules?
But after those fun and games (pun intended), I hit a rut with this one. Gay presents a number of book reviews, movie reviews, and pop culture analysis as a lens through which to comment on race and feminism. But there's not enough tying the essays together to make the work feel like anything cohesive.
I was originally intrigued to read Gay's essay collection because of how much I was drawn to her most recent novel An Untamed State, which I consumed in a few short days of frenzied reading because of the work's engrossing pace. An Untamed State dives into horrible topics like rape and violence and the ugly side of ourselves as human people. And Bad Feminist talks about those same things too — but without the conduit of fiction something gets seriously lost.
The stories I was most drawn to in Bad Feminist were the ones about Gay herself. Hearing about what it's like to be in a department of mostly white people — heck a world of mostly white people — and having to always try and measure up is sobering. And her personal experience with gang rape that she chose to share is absolutely devastating. These pieces I think were what Gay was trying to use as the foundation for her entire essay collection, and with a bit more intentionality I think that concept could have succeeded. As it was, I was left with a "not quite…" feeling.
At the end I wasn't sure what I was supposed to take away about feminism from reading this book. That feminism is complicated and nuanced? Okay, sure, but she didn't need a whole book to say just that. That supposed "good" feminists need to chill out and stop policing everyone who takes on the F word? Maybe, but she's sure letting a lot of other people off the hook by focusing in on one subset of the movement.
Still, this book is a New York Times Bestseller, and by that I take that someone is really getting something out of reading this collection. Maybe people are thinking about race and gender in a new way because of what she wrote. Maybe for white women it's a much-needed introduction to the intersection of race, feminism, and pop culture. Me? Not so much. However, even though this book disappointed, I am still very much looking forward to Gay's next novel.

3/5 STARS