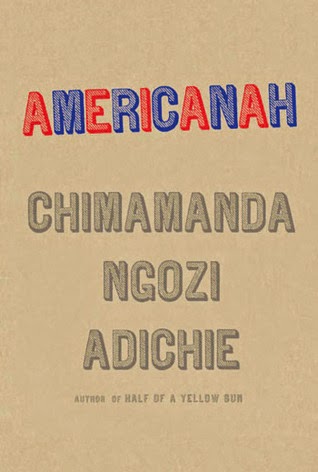 Adichie seems to be getting a lot of buzz these days, and I wanted to read her work Americanah to see what she was all about. Plus, any novel where the protagonist is a blogger has to be entertaining.
I got everything I was looking for in Americanah. Adichie's writing is engaging and self-reflective, as she takes us into the perspectives of Ifemelu, a Nigerian woman who lives in America for several years, and Obinze, her high school love who has a very different experience leaving Nigeria and living abroad in the U.K. The two are separated for many years until the both return to Lagos, Nigeria and reenter the same world again.
What I love Adichie for in this book is bringing microaggressions to light. For those who haven't heard the term before a microaggression is a seemingly small racism or oppression that may happen on a regular basis–not enough to feel justified in getting angry or upset about, yet something which inspires just these emotions, especially when experienced over and over again. For example, Adichie talks about friends of her boyfriend exoticizing other cultures and Ifemelu's home country of Nigeria. Adichie–through Ifemelu–isn't afraid to examine these often-overlooked moments in fiction.
The novel also explored the broad spectrum of transnational experiences in a thoughtful way. We see how much one's experience "making it" in Western countries has much to do with who you know, money, and luck. And personally, I haven't read too many other fiction books that look at immigration from an African country, so it was great to see one such perspective.
I won't spoil the love story by telling you whether Ifemelu and Obinze make it in the end, but I found their narrative and chemistry touching and realistic. Ifemelu is a bold, funny, and unapologetic female protagonist, which is refreshing, and Obinze is a considerate man who tries to juggle his morals while facing all manner of economic and social challenges.
The only part of this book that bothered me was the rapid success of Ifemelu's blogs! I wish I could start a blog project one week and have hundreds of reader the next. Okay, I'm being a little tongue-and-cheek, and maybe it was a bit of a fictional tool… The fact that Adiche includes text from Ifemelu's blogging keeps the story interesting and allows for a bit of a meta perspective.
I really enjoyed this read and highly recommend it. Also, I'm both excited and apprehensive that they're making a movie out of the book. It better be good!